While we have grown thanks to the support of our incredible customers, staff, technicians and installers, we will never forget our roots. Over the years, we have met the needs of more than 25,000 customers who depend on our quality repair and installation of heating and cooling systems. We never take your trust for granted.
Top rated HVAC Professionals in Elmhurst, IL.
Service Express was named one of the Top 8 Best HVAC Businesses in Elmhurst, Illinois.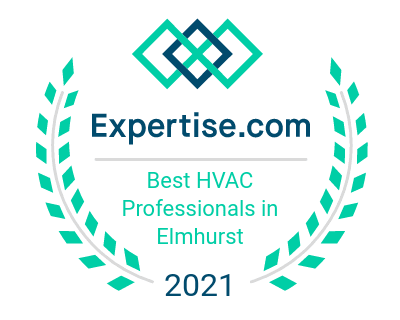 We really don't need a huge mission statement or a lot of fancy words to sum up what Service Express is as a company. We pride ourselves on our honesty and ethics in all things. We believe there is only one way to do something, and that is to do something right. We will never sell you something you don't need, and we stand behind everything we sell, maintain or repair.
We understand that HVAC challenges make every customer just a little nervous. We do our best to take away that concern by hiring Chicagoland's best HVAC technicians. Our technicians must pass a rigorous screening process to test their technical abilities. In addition, they must pass a complete credit and criminal background check in addition to drug testing.
Our technicians are trained on all of the latest advancements in heating and cooling equipment and they must update their expertise every year. Of course, we require them to leave every worksite spotless, but more than that, we hire good people who care about making each customer happy.
Read Reviews